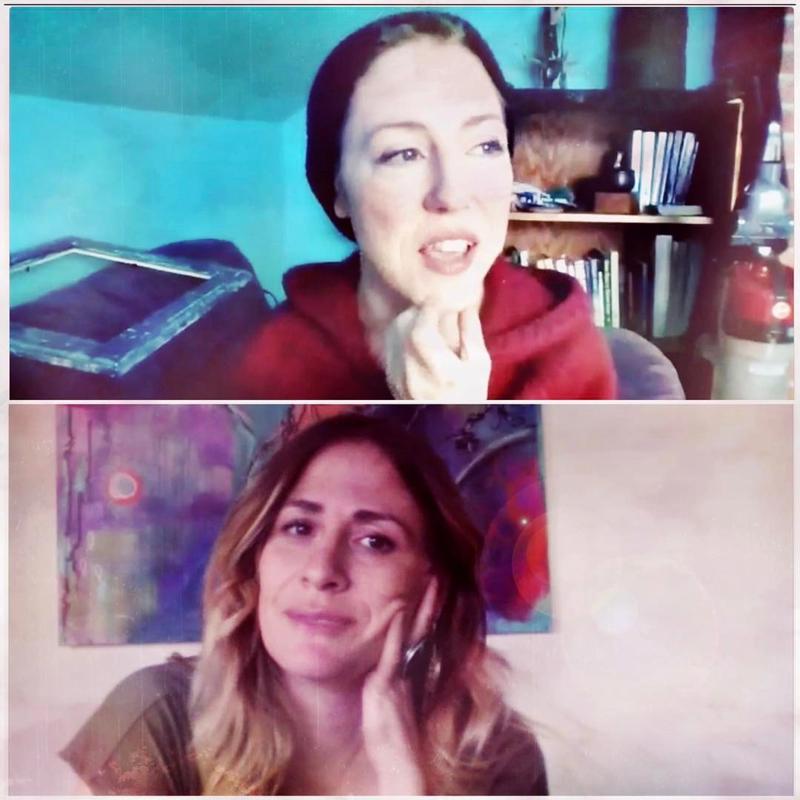 Confronting Whiteness with Kirsten Hale & Marybeth Bonfiglio
I just added a new #ConfrontingWhiteness conversation with @crazy_herbalist Kirsten Hale + @marybethbonfiglio. Kirsten is a trauma-informed herbalist with a very strong social justice bent that put her at the top of my wish list of people to talk to about Whiteness. I found her after researching polyvagal theory and trauma, where I discovered her online anxiety course which I cannot recommend highly enough. This conversation goes deep into some fascinating territory around "White Herbalism" and the "Healing Industrial Complex": how Whiteness shows up in herbalism communities, and in plant medicine use and cultivation including overharvested plants like white sage + black cohosh as well as psychotropics like modern commercial cannabis and ayahuasca. We talk about colonialism + theft of traditions from indigenous, queer, and women's lineages. How profit + sustainability are competing narratives.
"I benefit sociopolitically in so many ways from being in that [Whiteness], and yet i have to give up complexity. You forsake other embodied, complex relational ways of being for something that gives you more power, gives you more privilege, gives you safety."
In the heart of this conversation, Kirsten unpacks how Whiteness itself mimics trauma and Complex PTSD in how it behaves:
superficial and not complex relationships
locating reality, identity, relational attachment and safety externally
erasure of lived experience + internal reality in the body
sensitivity to power dynamics + power imbalances.
We talk about being allergic to secrets and how it relates to power dynamics and trauma. And how Whiteness as trauma shows up differently in different populations. And then I lose my shit a little at the one hour mark. Because, for all of us, there is deep grief as a result of Whiteness. But that there is healing in coming back into good, healthy relationship with each other and the plants — who may not always need us, but seem to want us.
"Plants ask us to be complex beings in their presence."