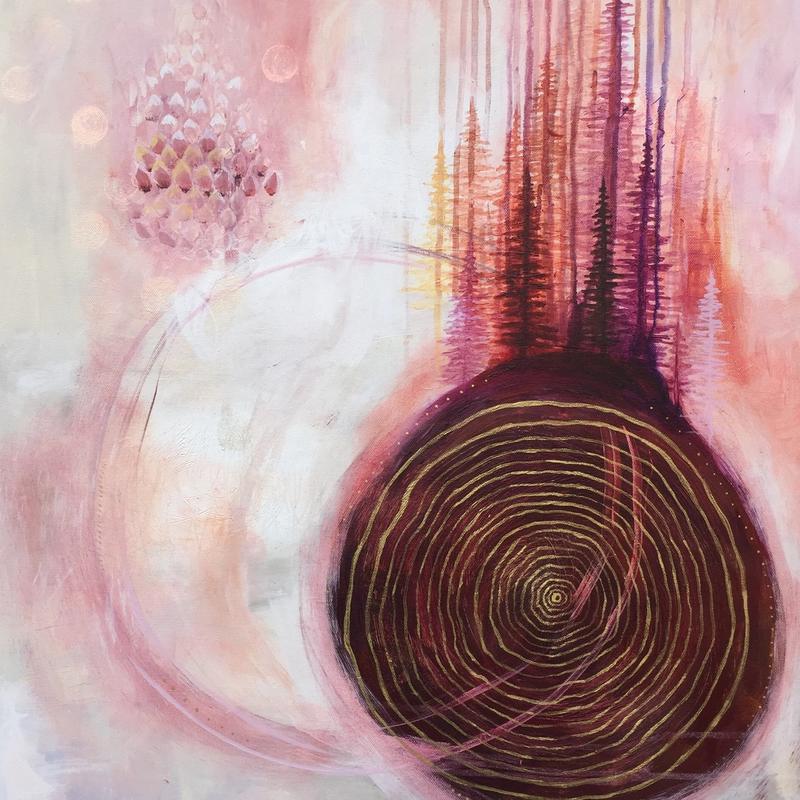 Tree Songs + Other Stories: New Work at Albina Press
For the month of March, I have a show called Tree Songs + Other Stories at Albina Press on Hawthorne in Southeast Portland.
Created entirely in 2016 after several months of climbing Mount Tabor nearly every day during a period of intense interpersonal unraveling, these works reflect the passage of time and renewal of love found in communion with the other-than-human people known as trees. Some abstract, some more literal, all seek to at once ground and uplift the viewer. All pieces are finished with archival UV-resistant spray. Below are the works that were available for purchase as of March 8th. I do ship internationally. Shipping in the US will cost about $12 for smaller works, $30 for the medium sized canvases and the larger canvases (30"x40" and up) will cost approx. $100 to ship domestically. Please contact me to purchase
rachael(at)rachaelrice.com -- or just stop in if you're local! Also, there will be a closing party on Thursday March 31st from 6-8pm with live music from my folk rock trio Little Engine with special guest Mia Rose, a 12-year old student of mine who is becoming quite a performer!